Space environmental monitor (SEM)
The Space Environment Monitor (SEM) is to monitor the charged particle environment of the satellite, which can be used in the estimation of the in-orbit background of the telescopes. SEM has 18 individual detector units, among which one is to measure the spectrum of electrons in 0.4 to 1.5 MeV, one to measure the spectrum of protons in 3 to 150 MeV, and the other 16 units to measure the particle fluxes in different directions, , as described in Fig. 1. Both the electron spectrometer and the proton spectrometer have seven energy channels.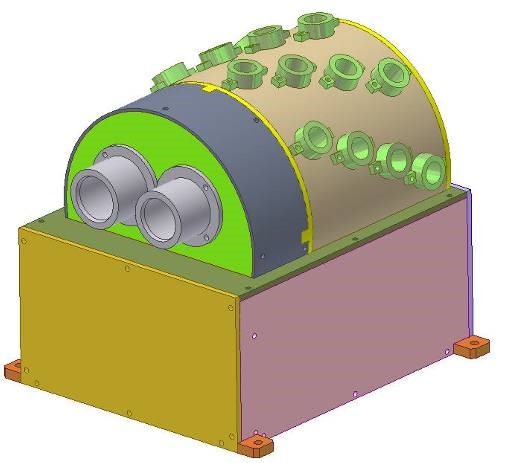 Fig. 1 The structure of SEM. The two detectors in grey color are the electron spectrometer (left) and the proton spectrometer (right), and all others measure particle fluxes from different directions.
More details about SEM are summarized as Table 1.
Table 1 The main technique parameters of SEM



Particle direction detector

Electron spectrometer

Proton spectrometer

Numbers

16

1

1

FOV (FWHM)

180°×15°

30°

40°

Energy band (FWHM)

≥200 keV (electron)

1.5-200 MeV (proton)

0.4-1.5 MeV (6 channels)

>1.5 MeV (1 channel)

3-150 MeV (6 channels)

>150 MeV (1 channel)

Time resolution

1 s